Amanda – Beauty Session
If you follow our facebook page, you might have seen a sneak peek of this session last week.  We have been wanting to offer a new type of session – but I'm still struggling with what to call it.  It's not exactly headshots, or boudoir photography (which we also do).  Glamour Shots has permanently ruined the word "glamour" for me….but I don't think glamour is really the right word either.  So for now I'm calling them "Beauty Sessions" until a better name comes to mind.
Our Beauty Sessions are all about creating gorgeous portraits and a great experience for you.  You'll be pampered by a professional make-up artist & stylist.  You can bring multiple outfits and either keep this strictly a beauty session or delve a little into boudoir territory.  The goal is not to create some over-the-top persona that you hardly recognize, but to present a collection of images that are you, but improved.

Why do a Beauty Session?
- It's a practical indulgence.  Unlike a day at the spa, you'll actually have a lasting product – prints or an album.
- It  will make you feel great about yourself.  (Does your self-esteem need a shot of adrenaline? Gorgeous photos of yourself helps!)
- It's a great way to reward yourself for reaching a goal, or marking the start of a new chapter of your life.
- You're going to need a really good photo of yourself for the jacket of that bestseller you are writing, or to put on your new business cards, or even just Facebook. (Or Linked-in, or match.com!)
- Bring a friend, or your mom, or sister and it's a great bonding experience.  (Brides – this would be a great perk for your bridesmaids!)
I wanted to show a Before & After shot to show the difference professional make-up, lighting, and posing make to an image. Both images were shot by us. The "before" image was without any make-up, and with a basic on-camera flash. We purposefully did not give Amanda any posing directions for the "before" photo, other than asking her to smile. (I hate "before" shots where the person looks miserable, like someone just ran over their puppy dog!)
Make-up was done by the talented and lovely Danielle from Chroma Make-up.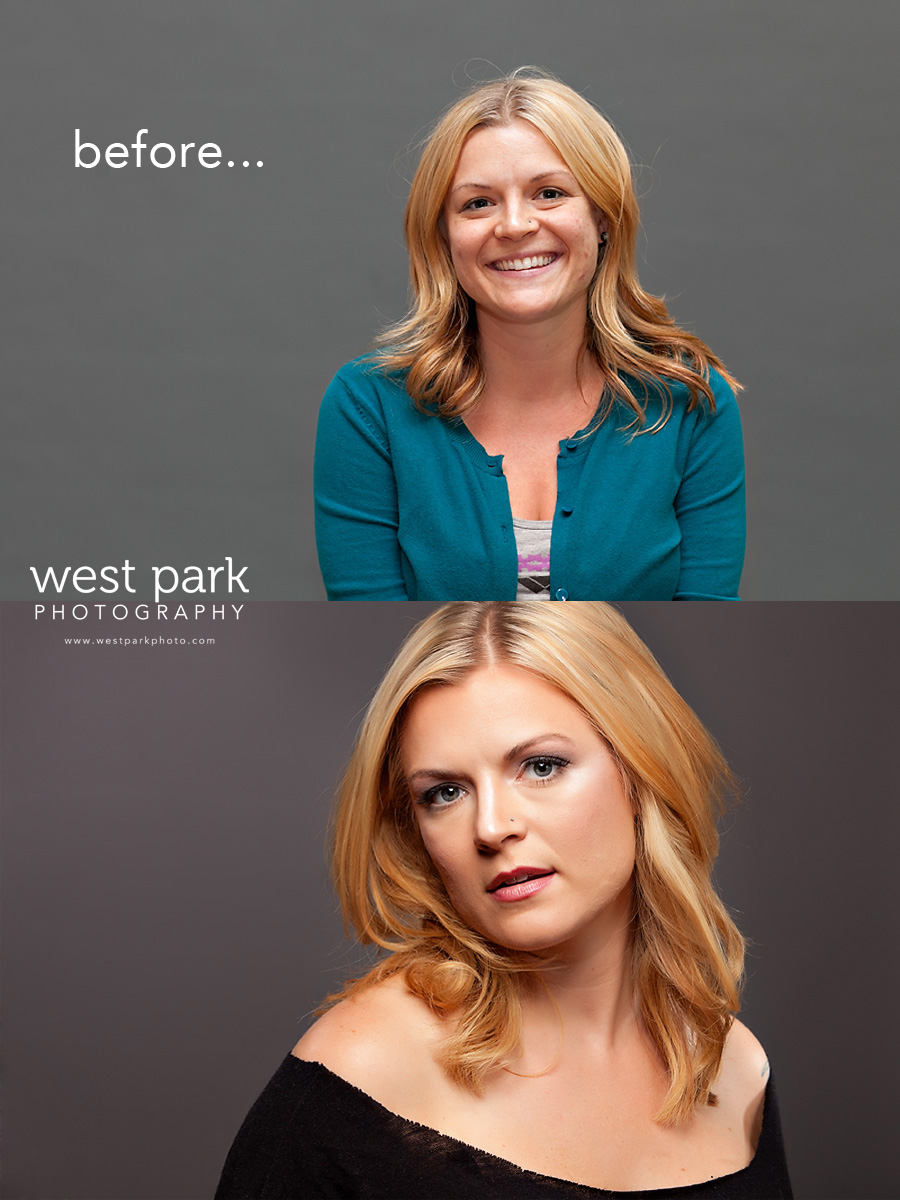 Pretty gorgeous, right?  :)  One of the things I notice is that in the "before" shot, you can't even tell what color Amanda's eyes are. A few more of our favorites are below, enjoy!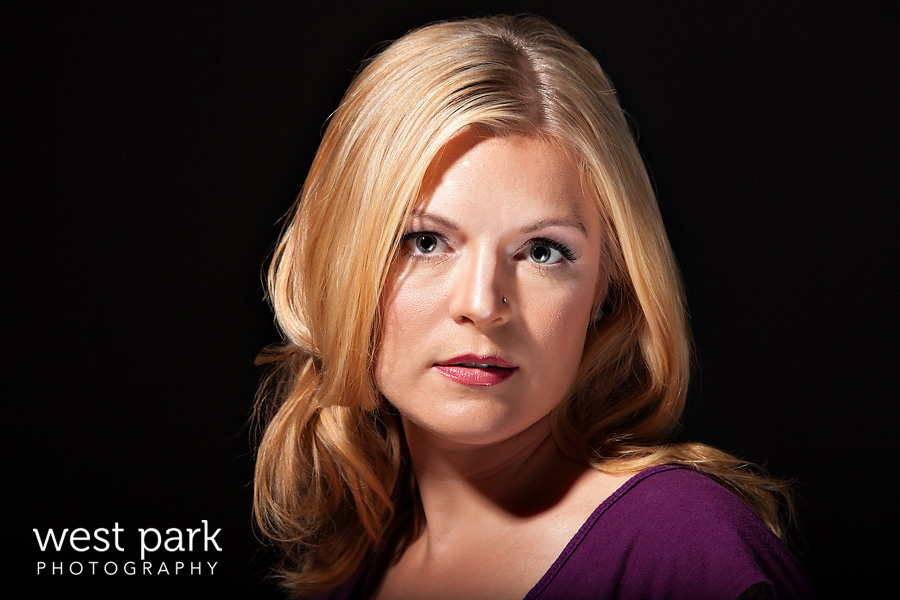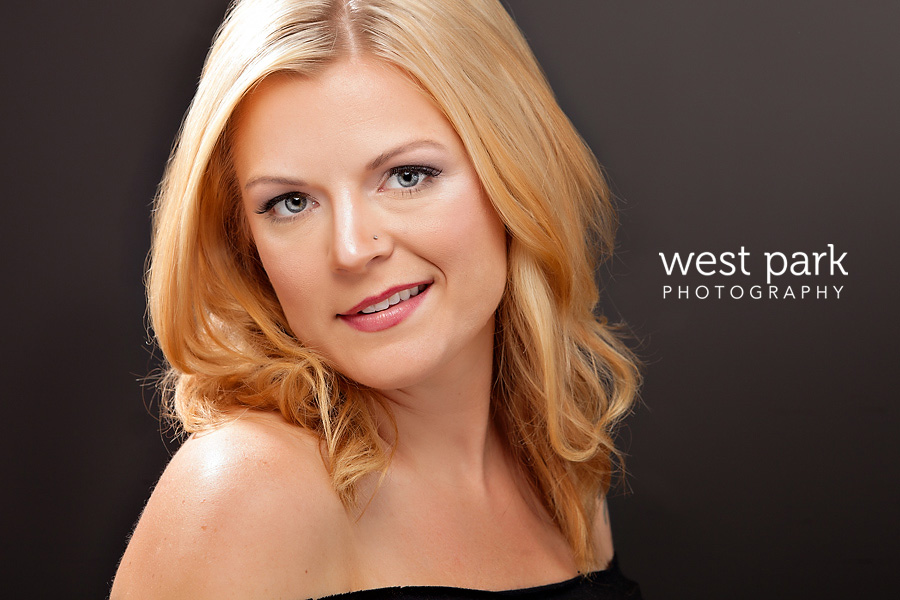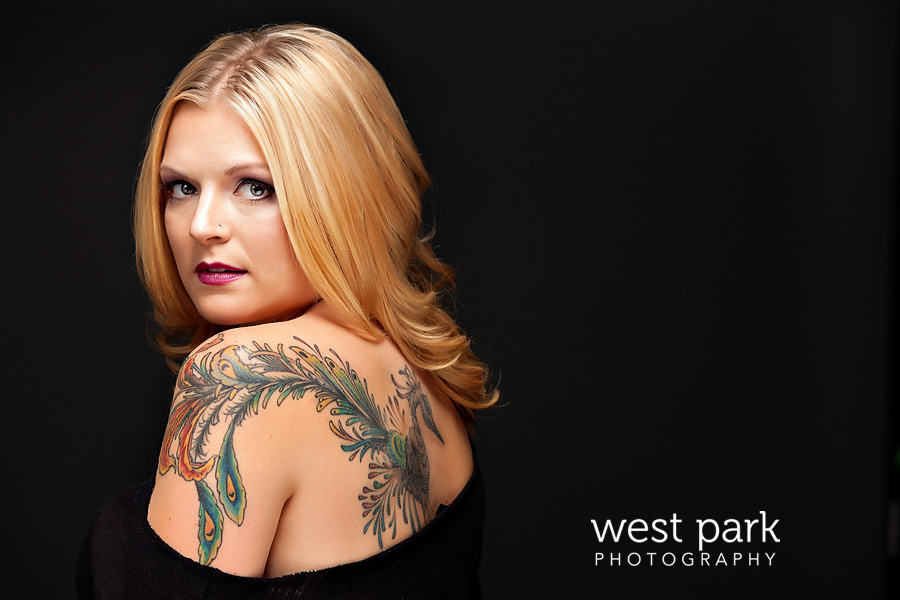 I love these tattoo shots!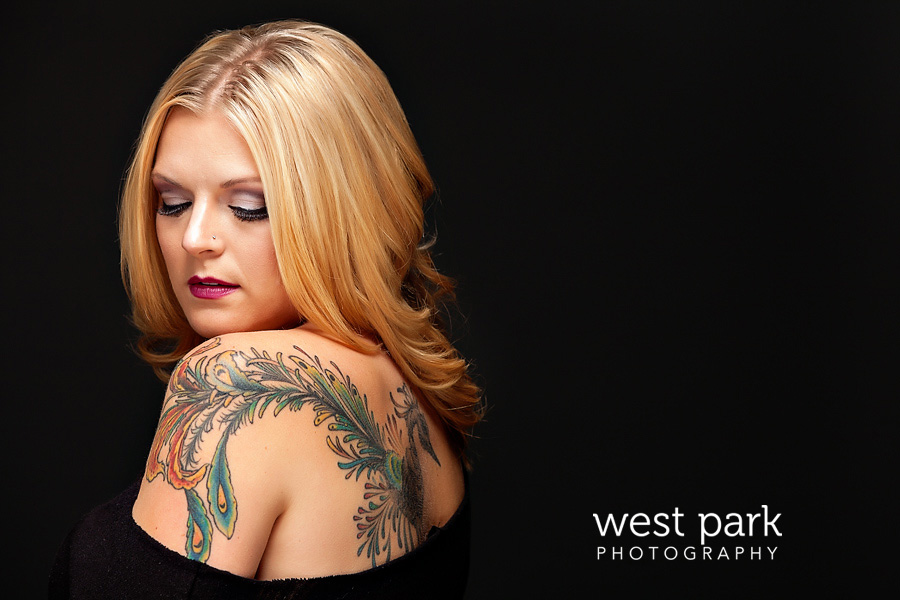 To schedule your own Beauty Session, give us a call at 313.915.2302 or use our contact form to reach us.  These sessions start at $250 and are available at our studio or at a location of your choice.