Corporate & Business Headshots
In addition to the wedding and portrait work we are known for, we also do a bit of commercial and corporate assignments.  We've photographed a variety of people and businesses, including real estate agents, executives, and other professionals.  We've also done product photography both large and small in scale. One of our most "far out" assignments was photographing some enormous machinery used in the aeronautics field for a major engineering firm.  (For that project, we found out afterwards that we were the third photographers to be hired, as the first two didn't have the technical expertise & equipment to light subjects on the grand scale required.)
Most of our commercial work though is a bit more conventional and usually doesn't require us to sign a non-disclosure agreement. 

  While we have a large studio in Clawson that is ideal for most projects, we also are available to work on location.  Working on location often brings its own peculiar challenges but we enjoy having the opportunity to flex our creative muscles and problem solve on the spot.
We can do business headshots in a fairly small area, such as these examples below.  We have a couple different traditional backgrounds, or we can shoot on plain white or black for a more contemporary look. Headshots are always retouched, and if the client requests it, we can even provide live previews on site, so you can be sure you're happy with your photo.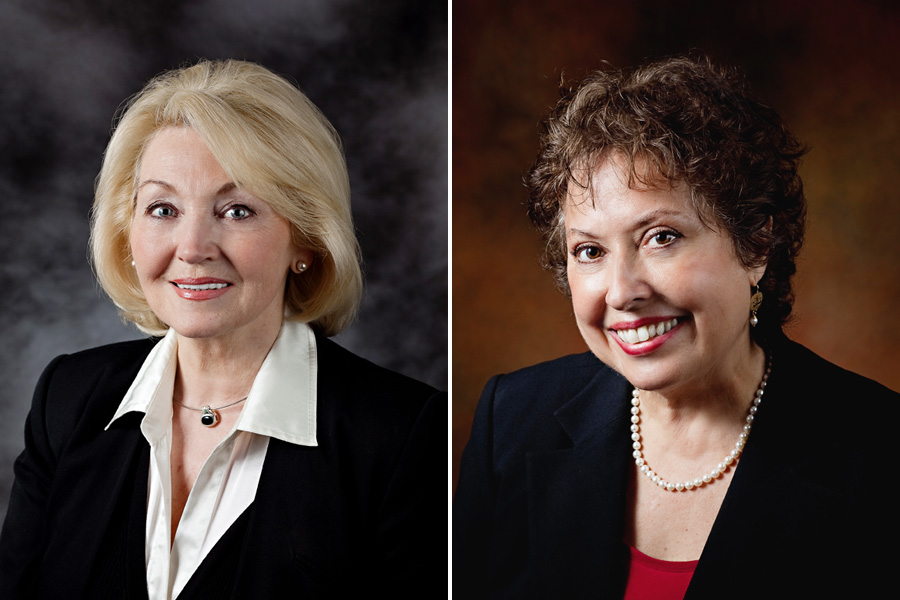 But we aren't limited to just traditional headshots.  For this legal firm, they wanted portraits that were a little more outside the box and interesting.  Their office was in a downtown skyscraper and there was roof access through a window in an adjoining suite.  We dragged a couple lights outside and got some unique backgrounds that identified them as a Detroit-based firm.  They wanted images that portrayed their office's personality.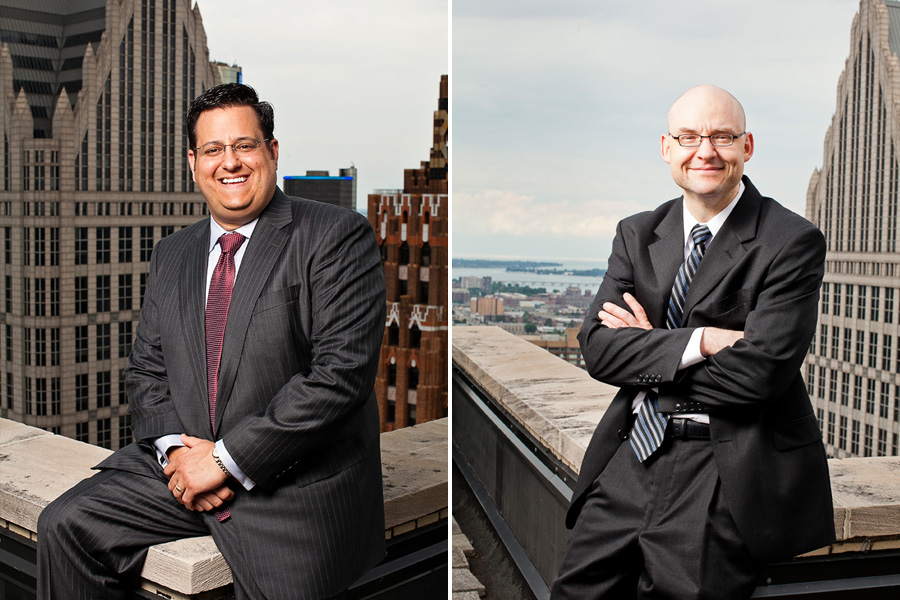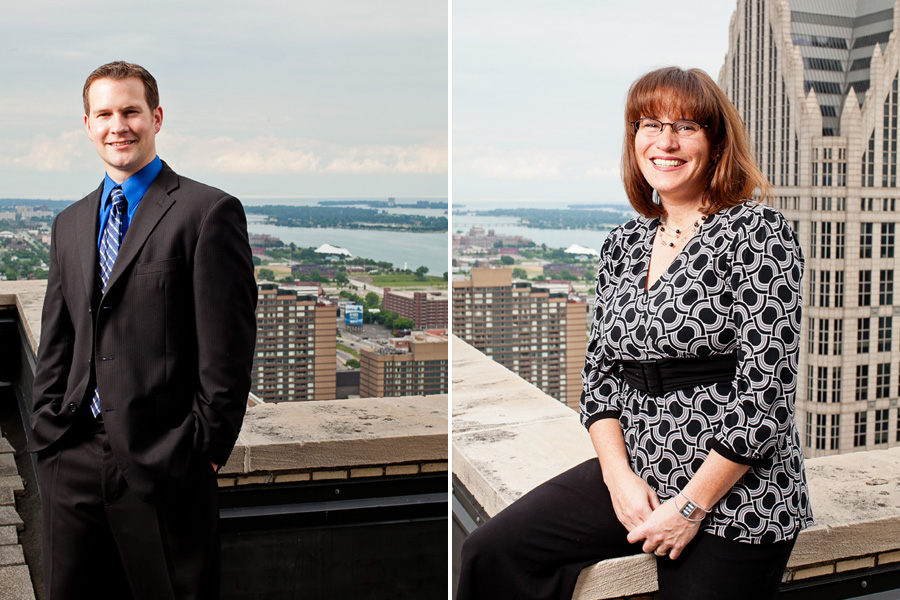 After the outdoor shots, we returned back to their office where we were asked to do environmental portraits of each person in their offices.  The clients wanted each portrait to look unique, so we evaluated each office and changed our lighting with each set up to create a distinct feel for each portrait.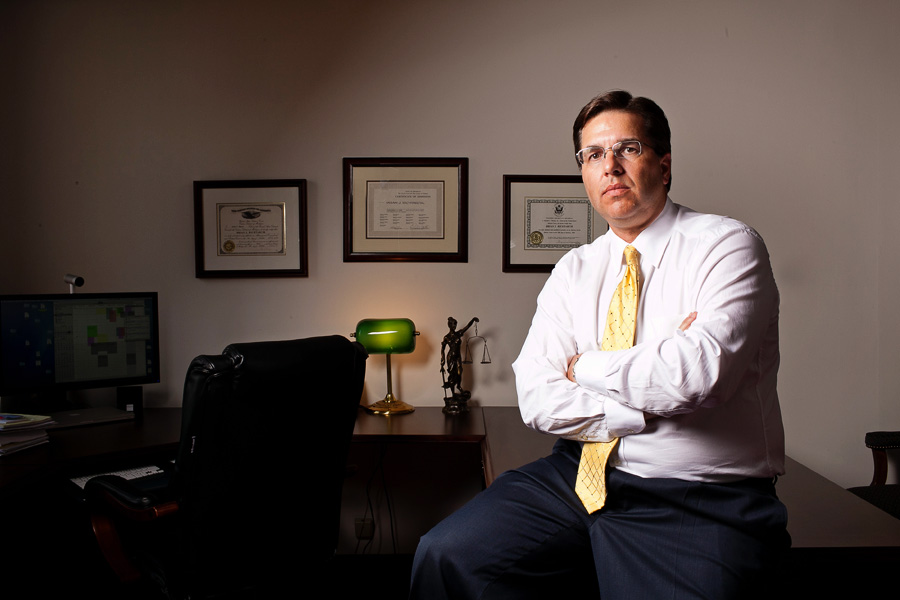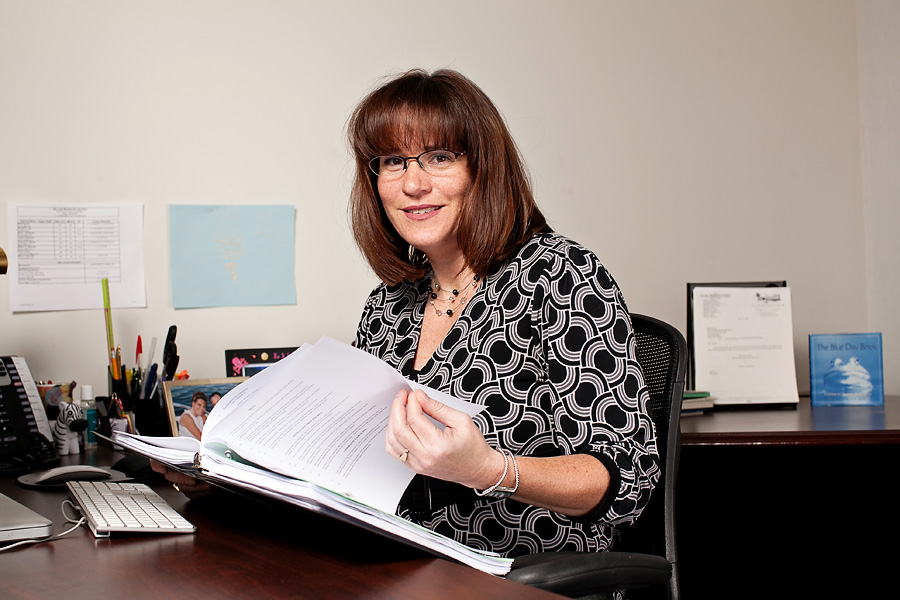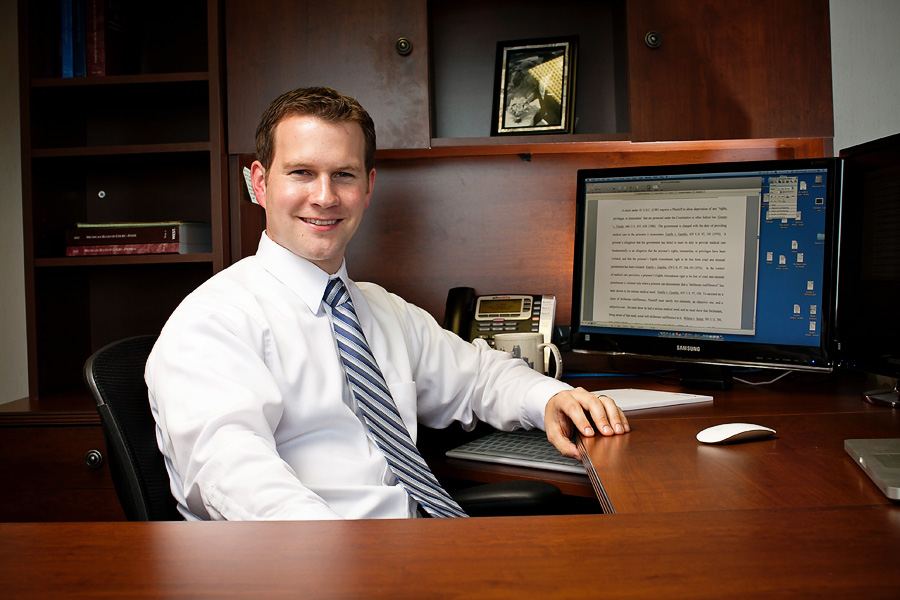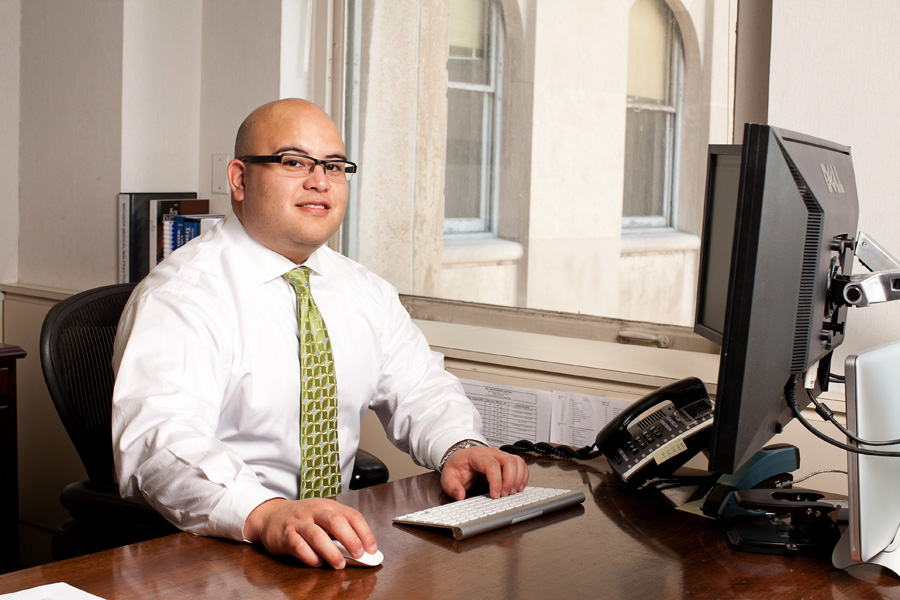 If you are interested in hiring us for corporate or commercial work, give us a call at 313.915.2302 or click here to go to our contact form.
Related posts:
---
Comments are closed.