What to Wear To Your Engagement Session
Is your engagement session coming up and you're combing through your closet trying to find the right outfit? Here are some tips and advice that will help you look your best for the camera!
The first thing to consider is that you and your fiance will be in nearly, if not all, the photos together, so make sure your outfits complement each other. The days of the cheesy white t-shirts and jeans are thankfully long gone, so while we definitely DON'T want you to show up in matching outfits, they should be in the same color tones or in complementary colors.
Bringing multiple outfits is totally fine, but lots of wardrobe changes can eat into your session time. So try to limit it to 2 outfits, but you can always add and remove layers/accessories to change the look. Also, if you are really unsure about what looks best, feel free to bring a couple options and we can help you choose.
Also, don't feel like you have to look like someone you're not. If you haven't worn a dress since you were in kindergarten, don't feel like you have to run out and buy a cocktail dress and heels. The general idea is to wear clothes that represent a slightly more polished version of yourself. If you live in jeans, wear your best looking ones with some cute shoes and pair them with a fancier top. (A great guide to finding flattering jeans can be found here.)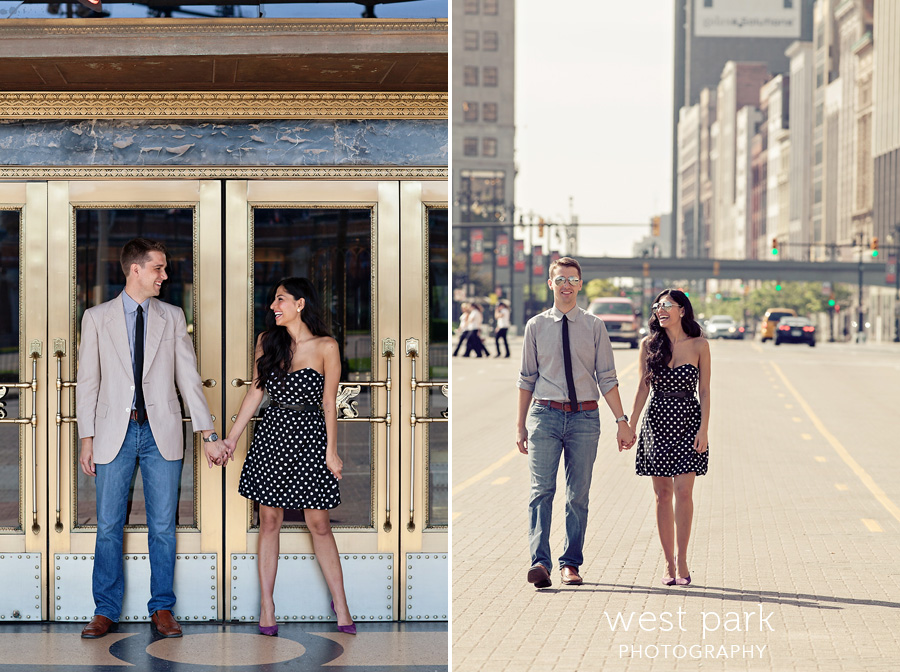 CLOTHING DOs and DON'Ts
- Guys should wear darker colors, and minimal patterns. No white please!
- A bright pop of color looks great and colorful accessories photograph well too. This is the one time you should not be afraid of big chunky jewelry, it will show up better on camera.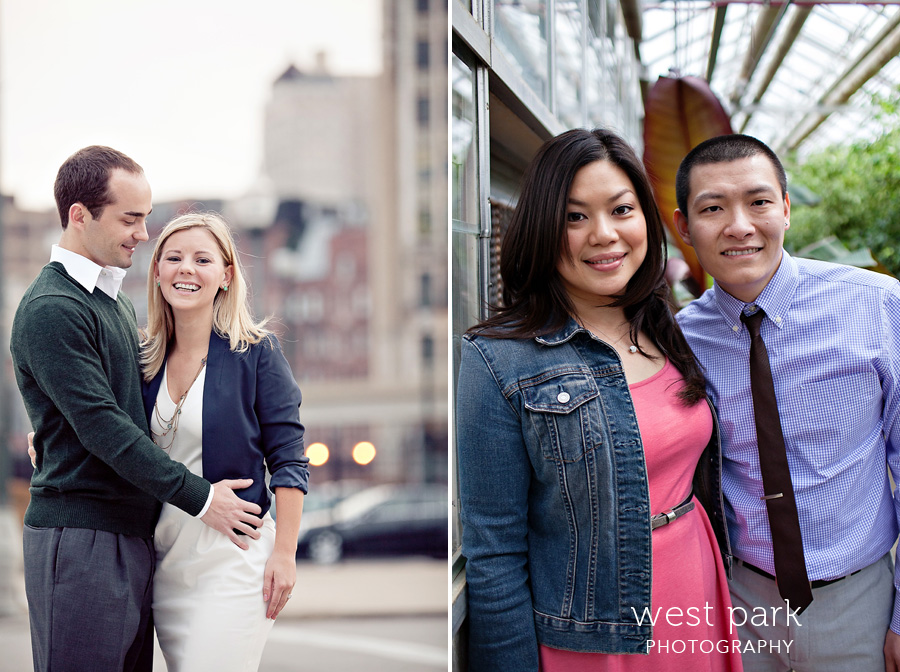 - Layers are great! They can add some texture/color to your outfits and can dress your outfit up or down. They are also a way to stay warm during those late fall/early spring sessions without wearing a coat.
- Avoid turtlenecks or mock turtle necks, especially for the girls.  The photos will be more flattering if your neck is visible.
- For the guys – T-shirts shouldn't be worn alone. They are fine if they are layered with a button down shirt or jacket, but on their own they can look a bit sloppy. Polo shirts are generally better, but be careful about wrinkles and make sure they aren't too stretched out and the collars still hold their form.  Button downs tend to look best and can be dressed up or down to suit your personal style.
- Avoid busy, jarring patterns and logos on clothing.  Simple patterns work best, like muted plaids and polka dots (see Crystal's cute black and white polka dot dress above.)  Keep patterns subtle.
- If your engagement session is happening in the winter and you want to do it outdoors, make sure you love the coat you're wearing. Fitted coats look best, and if it's your everyday coat, make sure it's in good shape – freshly cleaned, lint rolled, and de-pilled. Try to wear different colored coats, or if that's not possible, wear scarves to introduce some color.  Shannon & David below are a great example.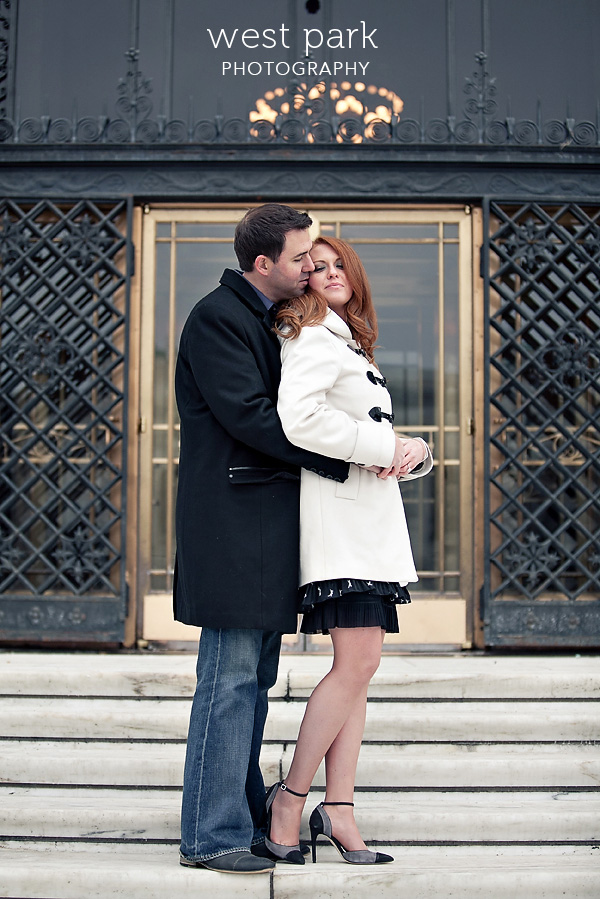 - No shorts please, guys. Sorry. It just doesn't look as good as pants.
- Shoes are not usually photographed that much, but make sure they make sense with what you are wearing – I see this issue more with guys who wear a nice dress shirt but beat-up sneakers. Or dark pants, dark shoes and white socks. (Just say no to white socks!) Girls, if you wear heels, I'll definitely photograph them, but you might want to bring a pair of flats you can slip into quickly as we walk from location to location. They'll also be handy if we encounter any damp ground – you don't want your heels sinking into the earth.
- Clothes should be fitted and as wrinkle free as possible. Avoid wearing baggy clothes because they make you look bigger than you are. If you're concerned about hiding any problem areas, wear layers that flatter your shape or wear shapewear underneath rather than wearing an oversized shirt.
Pre-Shoot Preparations
- For the ladies, I strongly encourage having professional hair and make-up done. Even if you are the type of person that normally doesn't wear a lot of make-up, do it anyway. In fact, I think that's MORE of a reason to let a pro handle it. I can recommend some great make-up artists who will listen to you and keep your look natural. Consider it a little treat for yourself. You can't get up from a make-up artist's chair not feeling like a million bucks and that will translate on camera.  So I give you permission to primp and pamper yourself!  If you are having your make-up done for the wedding (which AGAIN, I strongly encourage!) you can try to schedule your make-up trial on the same day as your e-session.
- NO GLITTER or products that offer a "sheen/glow" or contain micro-glitter. Glitter hits the light and photographs as white spots. The glitter trend seems to be on its way out, but it's still worth mentioning.
- For the both of you, schedule hair cuts 3-7 days before your shoot so your new 'do isn't too new. If you normally color your hair, make sure your roots are touched up. Guys should groom/trim their beards if they have them, but if they are normally a little scruffy, don't feel like they have to shave. I like scruffy! But any wayward hairs should be trimmed.
- Only tan if it's something in your normal routine. I generally advise women against tanning, because your partner often ends up looking really pale in comparison and some tanning products tend to make skin look orange.
- While hands aren't really the main focus, your fingers will show up in the images, so make sure your manicure is ready for the camera.
- I love handbags, but they never end up in photos, so I suggest just leaving yours in your trunk. It's one less thing we have to keep our eyes on while we are shooting.  If you want to bring some styling essentials with you like a hairbrush, powder, or hairspray, tuck those items in a bag you don't mind setting down on the ground during the shoot.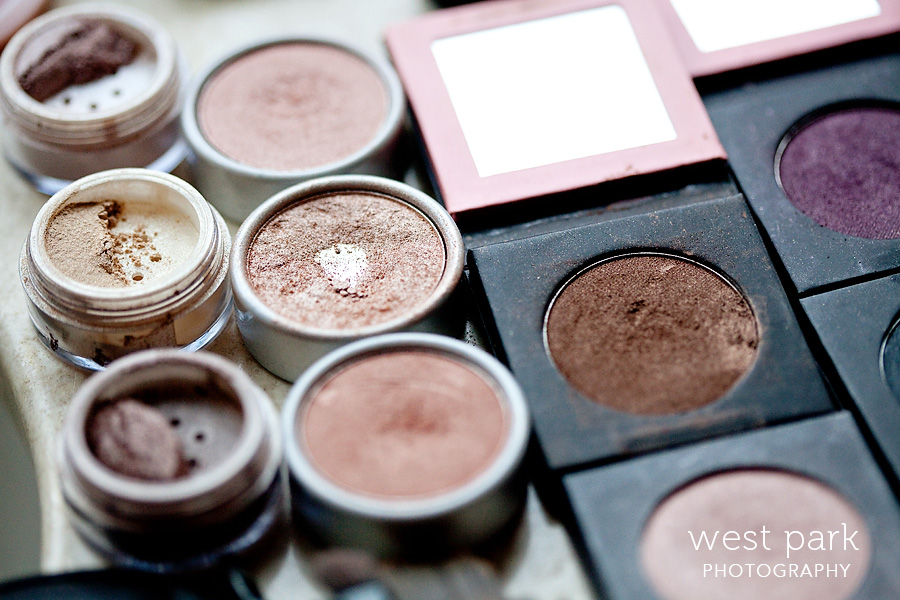 A Word on Props
An engagement session is obviously a very different type of session than a wedding – for one thing it is more portrait-focused than documentary-focused. We'll spend more time coaching you into poses. That said, we do strive to create images that feel candid and honest – so if we have you stand a certain way, we'll then wait for the moment to be real before clicking the shutter. If you want to bring props to your session, that's totally fine, but we encourage you to choose items that have a real meaning for you and are something you can interact with naturally, rather than something that's just there to be decor or because you saw it on pinterest. We'll be happy to incorporate any items you bring, but the focus will stay on you and your partner, because ultimately, we believe you're the most important thing about the photograph.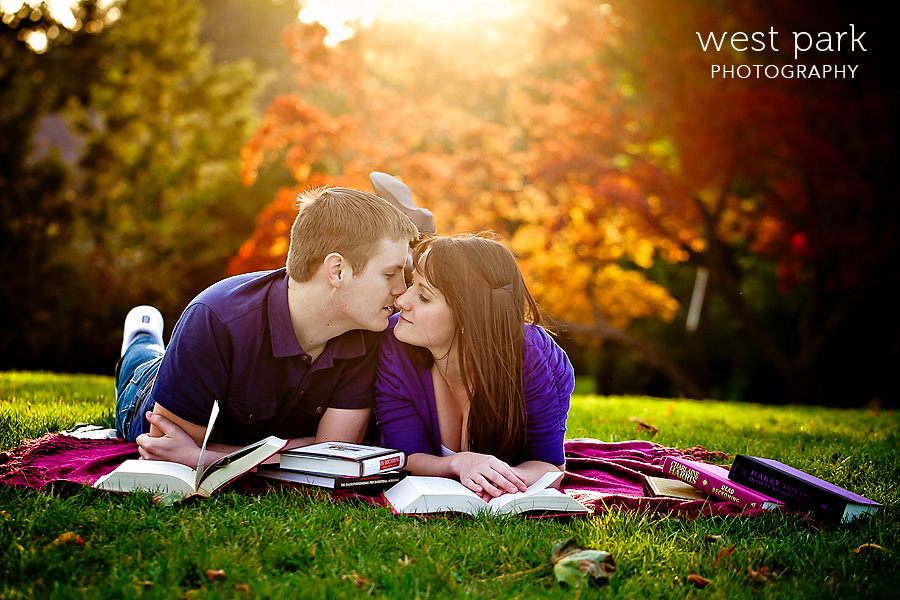 Jackie and Chris are avid book worms – Jackie is obsessed with fantasy novels and Chris is constantly pouring over books as physician. They wanted to incorporate their love of books into their session, but at the end of the day, the session was still all about them.
The most important tip for great looking photos?  Come to the session well rested, cheerful, and ready to be silly with your partner.  If you have any other questions, feel free to get in touch with us!