A Visit to Studio Bridesmaid
Something I've been meaning to do for awhile now is to visit local wedding vendors.  When we were newer to the industry, we attended a lot of mixers, and for whatever reason, they seem to happen less frequently now, and our schedule has gotten a lot busier so it's hard to always attend.  But even at those events, it can be difficult to spend any quality time with the people you are most interested in, and I think it's always fun to see people in their element.  So with that in mind, I decided I set off with my camera and photograph some of our local wedding community.  The first place I wanted to visit was Studio Bridesmaid, which is the newest venture owned by our talented friend Lindsey Narker, who also is the dynamo behind Flourish Event Design.
Not long after we officially started our company, we met Lindsey and were invited to join her and some other vendors at a shared office space in Birmingham.  This would prove to be a great catalyst for all of us.  Lindsey has launched a bit of a wedding empire since then.  She started her business offering wedding & event planning, then expanded into floral, which seems to have REALLY taken off, and now has added this wonderful bridesmaid boutique to her family of businesses.
Lindsey found the perfect spot on Main Street in Royal Oak where Flourish and Studio Bridesmaid share adjoining spaces, which really, is just perfect. We started on the Flourish side of the building where I photographed some details and then we toured the rest of the place, including the huge back workroom where all the floral magic happens.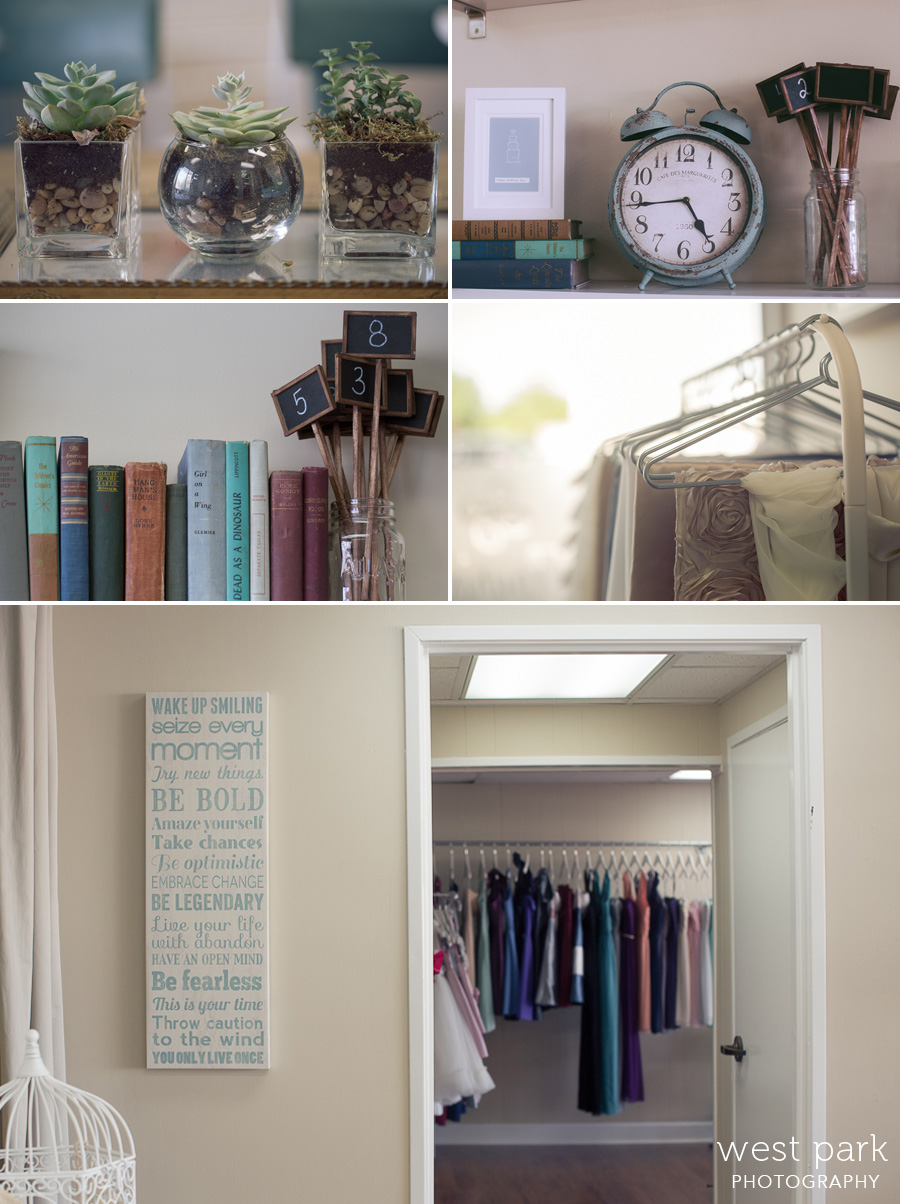 Then we hopped over to the Studio Bridesmaid side, where we got to meet lead stylist Alexis and we did a couple impromptu headshots.  That's Alexis on the left below and Lindsey on the right.
I asked Lindsey to tell me a bit more about Studio Bridesmaid and this is what she told me:
As Michigan's premiere bridesmaid dress boutique, Studio Bridesmaid carries exclusive collections from LulaKate, Lynn Lugo, and Coren Moore, as well as the latest styles from such sought after designers as Donna Morgan, The Dessy Group, and Amsale. We are pleased to announce the introduction of Two Birds and Anna Elyse Bridesmaids to our collection this fall. Studio Bridesmaid is by appointment only, ensuring our brides and their 'maids the special experience and one on one attention they deserve. We recommend ordering no later than four months before the wedding, as dresses take between 12-16 weeks to produce. Accordingly, appointments should be scheduled at least five to six months in advance. Procrastinating brides should not be discouraged, however, we have several designers who may be able to cater to your last minute needs!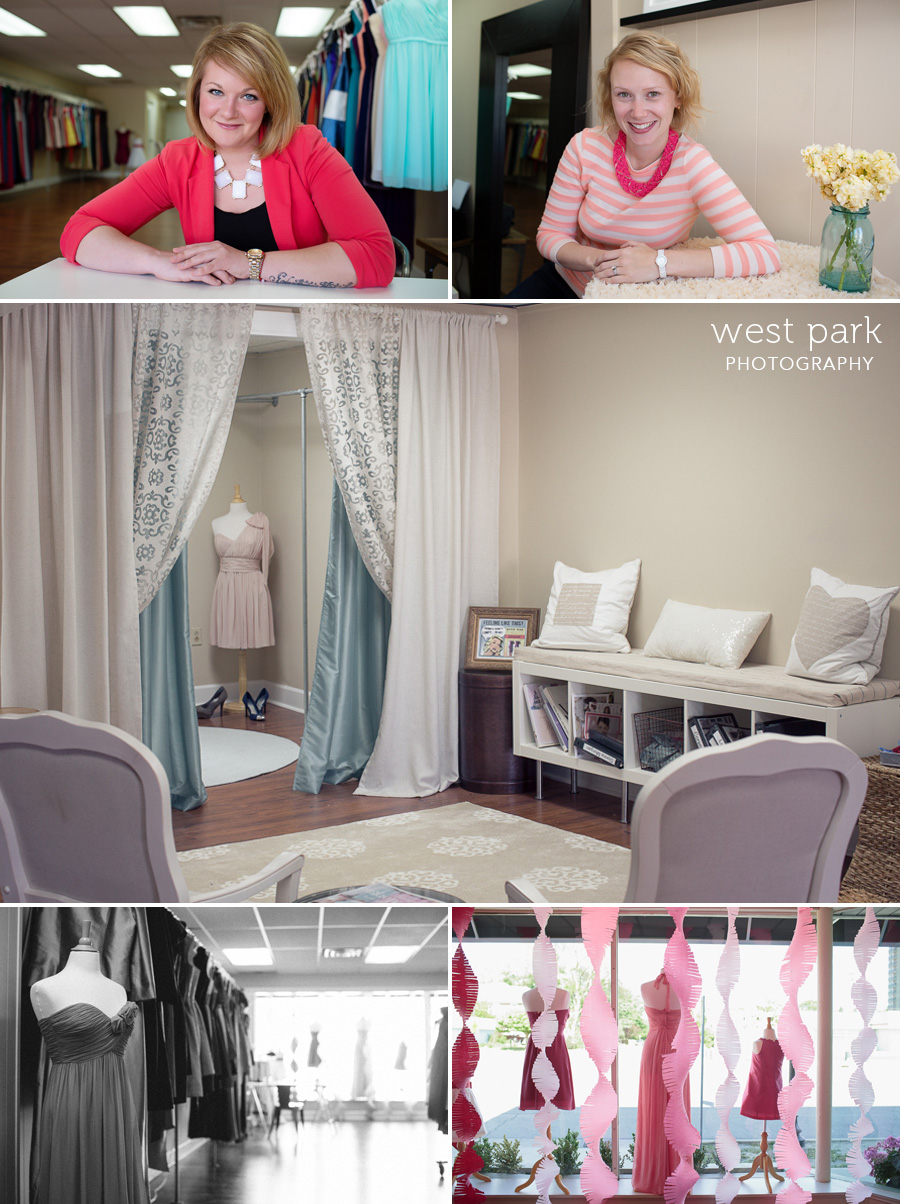 We had the opportunity to actually watch a real appointment happen, which was a great way to see how this unique boutique really shines.  The bride and her bridemaids arrive and enjoy a glass of champagne while the Alexis explains their options.  Alexis was SO knowledgable and it was fun listening in. She is fantastic and offers exactly the kind of expert opinion you'd want when shopping for bridal wear.

After pouring through the options, it was time to narrow it down and try some dresses on!

We had a great time visiting with Lindsey & Alexis.  If you haven't selected bridesmaid dresses yet, it's really worth a visit.  (They also have a lot of options for flower girls too.) Studio Bridesmaid is located at 433 North Main Street in Royal Oak.  Appointments are required as each group gets personalized attention.  You can reach them at 248.792.6126 or visit their website at StudioBridesmaid.com.  Tell them we sent you!  :)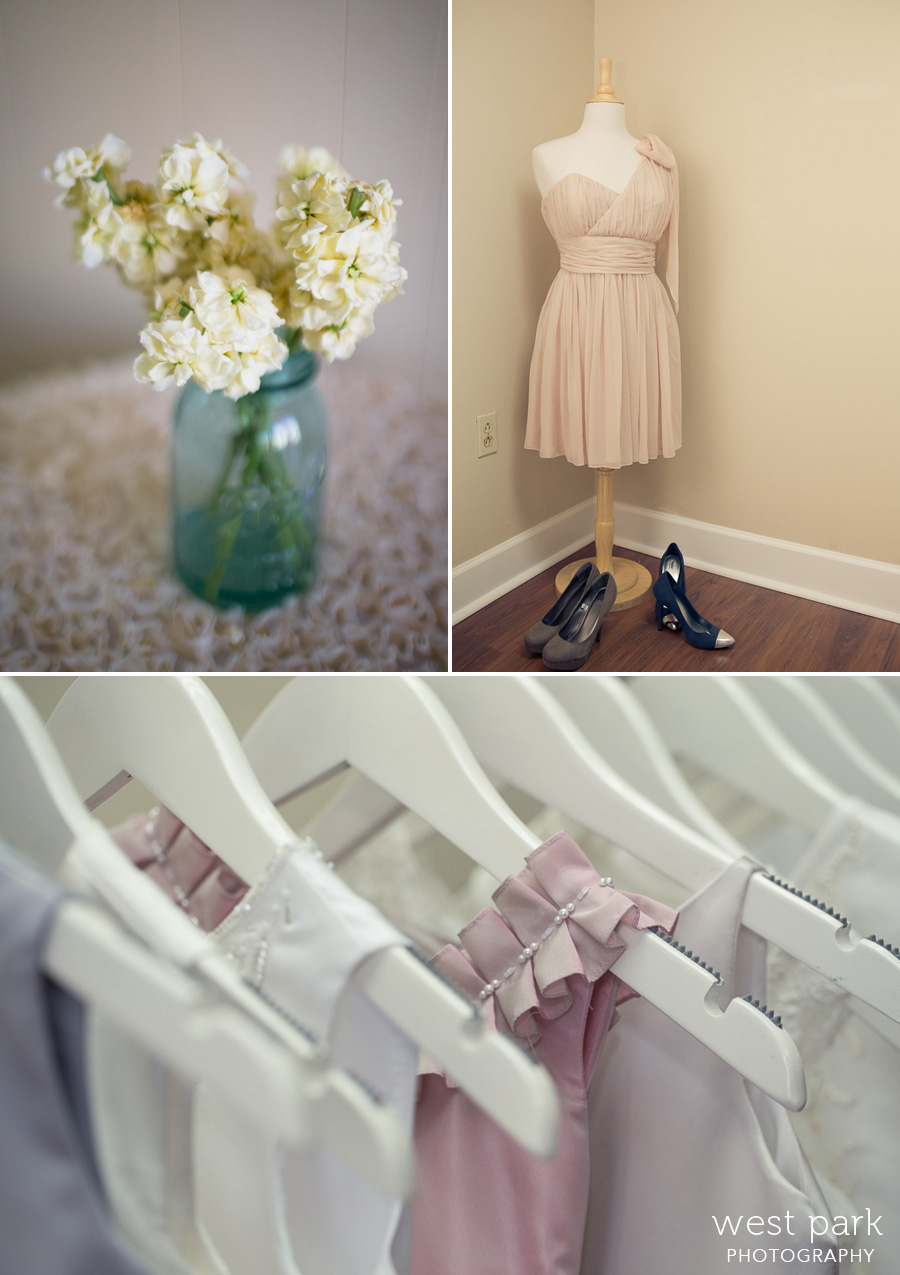 Related posts:
---
Comments are closed.